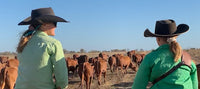 Hitching Rail
Boyd and Mandy Curran of 'Talleyrand' Longreach carefully and personally select each hat, boot, saddlery item, article of clothing and accessory they stock at Hitching Rail. They pride themselves on the outstanding quality of their goods and strive to meet the needs of each customer, procuring special items and taking custom orders. Don't hesitate to drop in to the shop on Eagle St Longreach or give them a call on 07 4652 7000.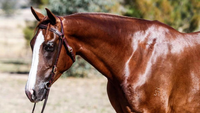 Top Rail Equine
Toprail Equine was founded by Mr James Cutler, who grew up on a sheep, cattle and farming enterprise at Collarenebri in North West NSW. The land and horses were and still are a big part of what drives him with a passion for agriculture, livestock and in particular, equine pursuits. He commenced breaking in horses at the age of 10 and has since travelled the World playing polo, polocrosse as well as training horses full time.This has lead James to develop a range of high quality products that will withstand the harsh Australian Environment. We are proud to stock these excellent products.
SHOP NOW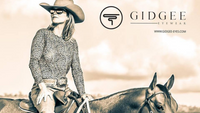 Gidgee Eyes
We are proud to be stockist of Gidgee Eyewear. Gidgee-Eyes evolved in Australia in 2007 through the efforts of a couple of self confessed Cutting and Quarter Horse addicts from the Queensland Border Ranges.
Using their own experience and the help of an extensive bush network in the Territory and North West Queensland, the Gidgee-Eyes team have sought to provide a specialised eyewear solution for the specific needs of Australian performance riders.
During the extensive development process they have put our eyewear to the test with some of the best in the business.
SHOP NOW
Antola Trading
Alicia of Antola Trading creates shirts that not only look good and brighten your day, but are practical, comfortable and most importantly long lasting.
Each season Antola Trading produce shirts in new prints that NEVER repeat. This makes your season's shirt unique and limited edition. So once these prints are gone they are gone!
SHOP NOW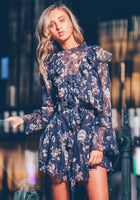 THREE OF SOMETHING
The Three of Something journey began when three friends joined forces to chase their dreams...

Three of Something is designed in the heart of Sydney's famous eastern beachside suburbs, and is a lifestyle brand that is devoted to raw luxury that perfectly blends beach culture with big city urban chic.
The aesthetic is effortless and wearable with a modern bohemian twist. The signature collections are designed with a passion for feminine details, floaty silhouettes and a nod to vintage inspiration. At the heart of every range, you'll find exclusive prints, and original embroidery and detailing, all with an undeniably Australian feel.
SHOP NOW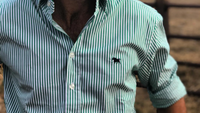 Ringers Western
From humble beginnings on a cattle station in the Kimberley of Western Australia, Ringers Western will always be inspired by their roots. Like a Ringer, the brand will be tough, adaptable, sometimes cheeky, but always offering class and loyalty. These principles along with a high standard of design and quality set Ringers Western way ahead of the mob. This is why we stock Ringers Western. 
SHOP NOW